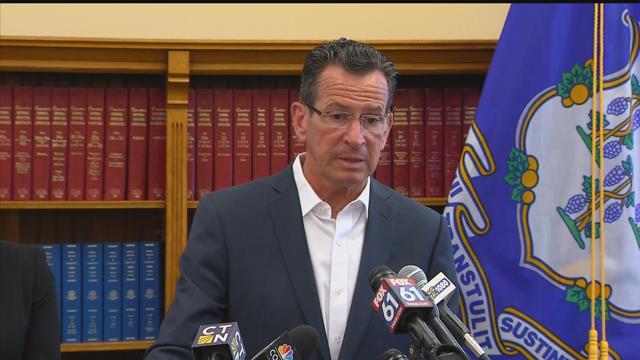 Gov. Dannel Malloy is making a strong, renewed pitch for Connecticut legislators to pass his temporary so-called "mini budget." (WFSB file photo)
HARTFORD, CT (AP) -
With no deal on a two-year state budget in sight, Gov. Dannel P. Malloy is making a strong, renewed pitch for Connecticut legislators to pass his temporary so-called "mini budget" in the meantime.
The Democrat appeared Monday in Hartford at HARC Inc., a nonprofit organization that serves people with intellectual disabilities. Like many other nonprofit social service agencies across the state, HARC is facing funding cuts because Malloy is currently running the government using his limited executive authority.
Malloy says he wishes he didn't have to make such cuts but has no choice because the General Assembly didn't pass a budget before the fiscal year ended June 30.
Malloy says he's frustrated lawmakers "shooed away" his mini budget, which he says brings some relief to HARC and other nonprofits.
Copyright 2017 The Associated Press. All rights reserved. This material may not be published, broadcast, rewritten or redistributed.