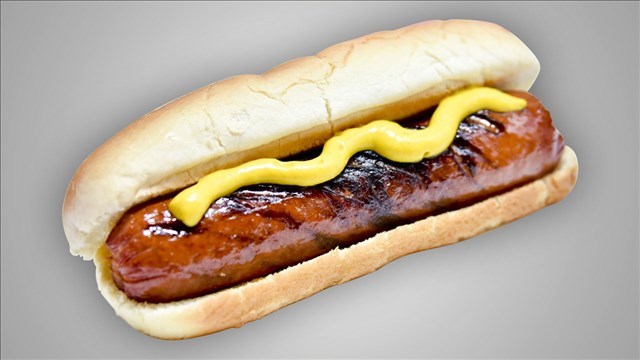 (MGN)
(WFSB) -
It may be National Hot Dog Month, but according to the National Hot Dog and Sausage Council, Wednesday is also National Hot Dog Day.
Fans love them grilled, boiled, pan-fried, rotisserie cooked, on a stick and many other ways.
With a countless amount of toppings, there are many ways to enjoy the summertime staple.
Here are some hot dog facts:
More than 25 million hot dogs are sold a baseball stadiums each year.
7-Eleven sells the most grilled hot dogs in North America at 100 million annually.
The National Hot Dog and Sausage Council established National Hot Dog Day in 1991.
Social media users have been posting the hashtag #NationalHotDogDay.
Copyright 2017 WFSB (Meredith Corporation). All rights reserved.