A red-tailed hawk was found with a serious wing injury in Hamden. (Hamden police)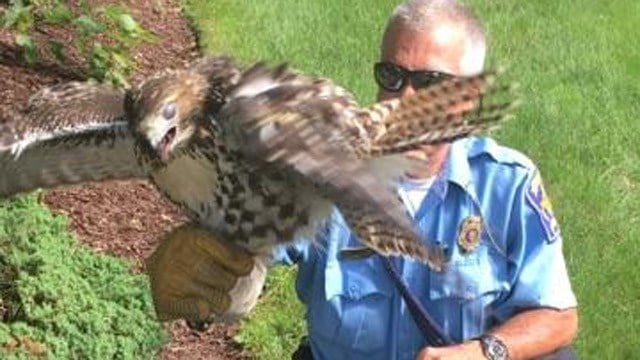 (Hamden police)
HAMDEN, CT (WFSB) -
A red-trailed hawk found with an injured wing in Hamden has been brought to a bird sanctuary to heal.
According to police, Hamden animal control officer Christopher Smith responded to the area of Shepard and Sherman avenues on Monday for a report of a hawk standing in the middle of the street.
When Smith arrived, he secured the bird and determined that it had a serious wing injury.
The hawk was transported to A Place Called Hope in Killingworth.
Smith reported that the raptor's health has since improved.
Copyright 2017 WFSB (Meredith Corporation). All rights reserved.