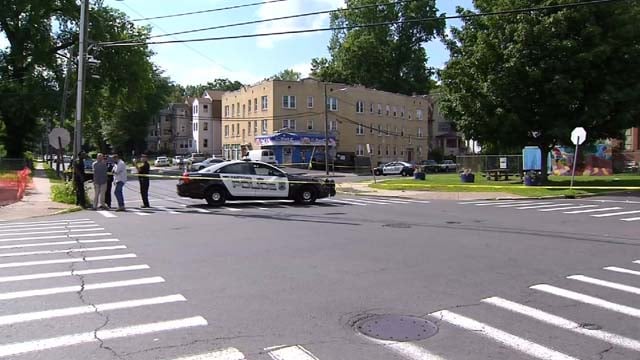 Hartford police have made two arrests in a homicide investigation. (WFSB)
HARTFORD, CT (WFSB) -
Two teenagers have been charged in the death of a 63-year-old man in Hartford.
Jeffrey Worrell was shot and killed on Sunday afternoon at the intersection of Garden and Westland streets.
Hartford police said an investigation showed he was an innocent victim and an unintended target.
During an investigation, police were able to identify the suspected car involved, which was stolen from Southington.
It was later found in New Britain.
Police tracked down two suspects, who were only identified as a 16-year-old male and an 18-year-old male.
They are both being held on $1 million bonds and are being charged with murder and conspiracy to commit murder.
Copyright 2017 WFSB (Meredith Corporation). All rights reserved.