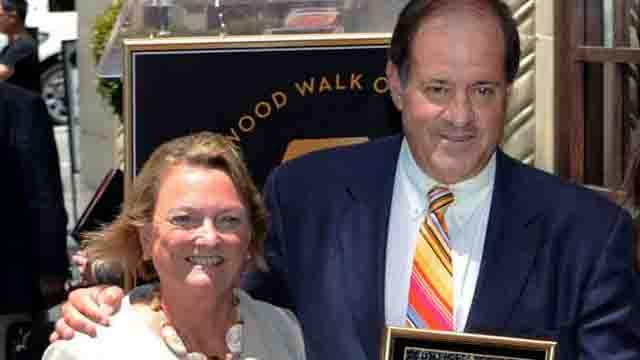 In this May 24, 2010, photo provided by ESPN, sportscaster Chris Berman stands with his wife, Katherine, upon receiving his star on the Hollywood Walk of Fame in Los Angeles. (Scott Clarke/ESPN Images via AP)
WOODBURY, CT (WFSB) -
The wife of ESPN broadcaster Chris Berman died from blunt force trauma and drowning, according to the medical examiner's office.
Katherine Ann Berman, 67, of Cheshire, was involved in a crash in Woodbury earlier this year.
Her death was ruled an accident.
According to police, Katherine Berman's vehicle struck the rear of another vehicle driven by 87-year-old Edward Bertulis.
Katherine Berman's car went down an embankment and overturned in some water.
Bertulis, who was partially thrown from his vehicle, was also killed.
The cause of the crash remains under investigation.
Copyright 2017 WFSB (Meredith Corporation). All rights reserved.