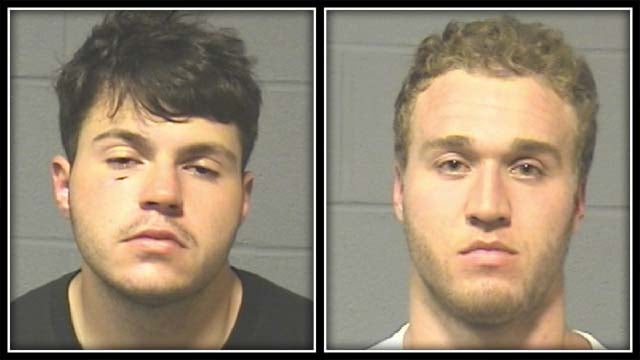 Two men are accused of trying to buy cocaine from police (Hartford PD)
HARTFORD, CT (WFSB) -
Two men are accused of trying to buy cocaine by retrieving cash from inside of the Hartford Police Department.
Deputy Chief Brian Foley said on Monday that the suspects approached an officer who was finishing his shift early Sunday morning.
While walking to his personal vehicle, the suspects, identified as Noah Yankowski and Zachary Pillarella told the officer that they wanted to "buy coke" and asked if he'd sell some to them.
They then said they'd have to go to an ATM to retrieve cash.
The officer pointed out that there was an ATM inside the front lobby of the police department.
Police said the suspects went in and took out $60 to pay the officer.
That's when the officer notified the teleserve officer and the two men were arrested.
The $60 was tagged as evidence.
Copyright 2017 WFSB (Meredith Corporation). All rights reserved.