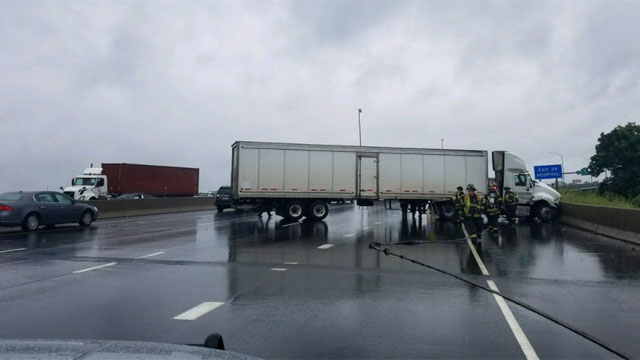 A crash involving a jackknifed tractor-trailer has closed I-95 north in Bridgeport. (CT State Police)
BRIDGEPORT, CT (WFSB) -
A crash involving a tractor-trailer closed the northbound side of Interstate 95 in Bridgeport on Monday afternoon.
A jackknifed tractor-trailer was reported on the highway near exit 28 around 12:30 p.m.
As of about 3 p.m., the left lane was just closed but delays were still being reported.
There were no reported injuries, according to state police.
The cause of the crash is under investigation.
To check out the traffic delays in the area, click here.
Copyright 2017 WFSB (Meredith Corporation). All rights reserved.