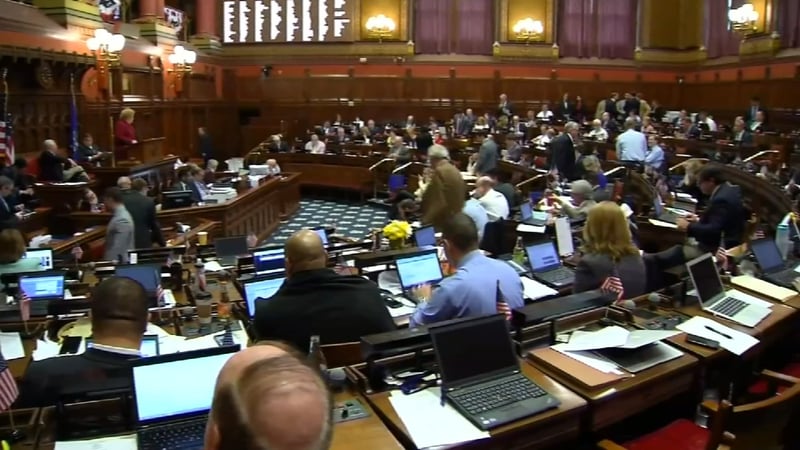 Lawmakers have yet to agree on a state budget. (WFSB file photo)
HARTFORD, CT (AP) -
Leaders of the Connecticut House of Representatives say they're pushing ahead with a possible override of only one of Democratic Gov. Dannel P. Malloy's four vetoes.
Democratic House Speaker Joe Aresimowicz (ehr-eh-SIM'-oh-wits) says the House will vote Monday afternoon on whether to resurrect a bill that Malloy says weakens affordable housing standards across Connecticut.
Aresimowicz says he's uncertain whether there are enough votes to override Malloy's veto. A two-thirds vote of the elected membership is needed to repass a bill. He says House Democrats are split on the issue.
Aresimowicz says state lawmakers want housing to be affordable so teachers and police officers can live in the communities where they work. However, he contends this bill attempts to clarify the current law concerning which housing qualifies as affordable housing.
Copyright 2017 The Associated Press. All rights reserved. This material may not be published, broadcast, rewritten or redistributed.