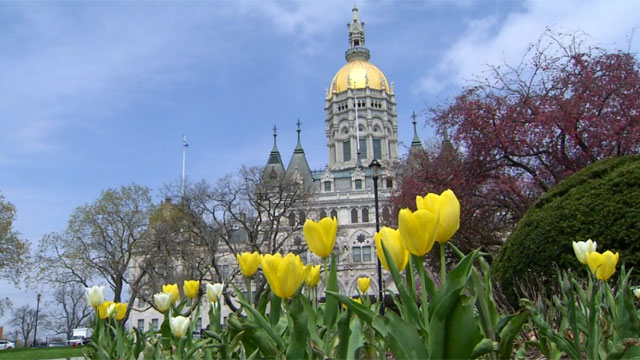 (WFSB)
HARTFORD, CT (AP) -
The Connecticut House of Representatives has approved a labor-savings package negotiated by Democratic Gov. Dannel P. Malloy's administration and state employee union leaders.
The House voted 78-72 on Monday in favor of the deal, which is projected to save the state $1.5 billion over two years. The Senate plans to vote next week.
Lawmakers have yet to reach an agreement on a new two-year budget that covers a projected two-year, $5 billion deficit.
House Democratic Leader Matt Ritter says the labor concessions deal vote will bring lawmakers "closer to a final state budget," but it's unclear whether that will be the case.
House Republican Leader Themis Klarides says the concessions do not save the state enough money and tie the hands of future state officials for years.
In a statement, SEBAC said "We commend the House on making an important vote to protect critical public services and move our state forward by approving the SEBAC 2017 agreement. This agreement saves $24 billion over the next twenty years, eliminates 30% of our budget deficit and is the largest savings agreement in our state's history. Through collective bargaining, we achieved every penny of savings originally sought by the Governor. We urge the Senate to vote quickly to preserve the full value of the agreement."
Copyright 2017 The Associated Press. All rights reserved. This material may not be published, broadcast, rewritten or redistributed.