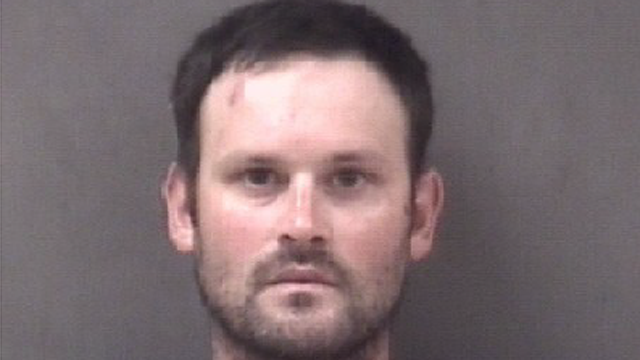 John Michaud is accused of assaulting officers who responded to a domestic violence call at his house, police said. (Milford police)
MILFORD, CT (WFSB) -
A man in Milford is accused of attacking officers who were responding to a domestic incident at his home.
Police said 30-year-old John Michaud was charged with two counts of assault on an officer, interfering with arrest and second-degree breach of peace.
They said it began as a call about a domestic violence incident.
During the investigation, police said Michaud told officers that since it was his home, he was going to smoke marijuana because he has a medical marijuana card.
Officers said they told him he needed to wait until their investigation was complete.
At that point, they said Michaud became angry and started to fight with officers on the scene.
They said Michaud punched and kicked them, as well as grabbed one officer's genitals.
The two officers on the scene suffered minor injuries. Some personal property was also damaged.
Michaud's bond was set at $10,000 and he is scheduled to make a court appearance on Aug. 22.
Copyright 2017 WFSB (Meredith Corporation). All rights reserved.