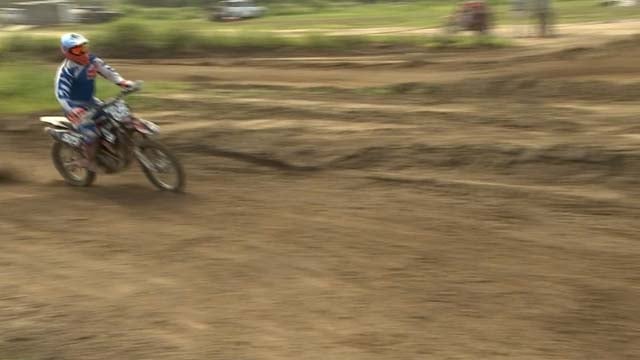 Next month, Bill D'Occhio will load up his motocross bike and head out to Los Angeles. (WFSB)
WATERBURY, CT (WFSB) -
A Waterbury firefighter is using his lifelong love of dirt bike racing to raise money for a cause that's near and dear to him.
Next month, Bill D'Occhio will load up his motocross bike and head out to Los Angeles to compete in the 2017 World Police and Fire Games.
The Olympic-style event brings together police officers and firefighters from around the globe.
D'Occhio says he's been riding dirt bikes his entire life, and decided to not just compete, but with the help of nine sponsors, he's also raising money for the Connecticut Burn Camp.
When it comes to the races, he says the higher he finishes, the more money the camp will receive.
"After thinking about it, I realized I can use this opportunity to raise money for good in CT and the burn camp seemed like the best fit for a firefighter to help these kids out, help build self-esteem, self-confidence for these kids. It's a great camp atmosphere and a great cause," D'Occhio said.
He will drive out to California with his first race on August.
To help D'Occhio out or learn more, click here.
Copyright 2017 WFSB (Meredith Corporation). All rights reserved.