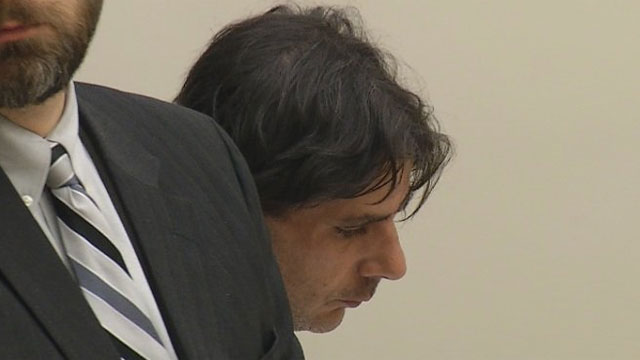 Steven Brockett during a previous court appearance. (WFSB file)
WATERBURY, CT (WFSB) -
A man who pleaded guilty to murdering his boss in Middlebury was sentenced to 40 years on Thursday.
Stephen Brockett, 46, is expected to serve 40 years in prison for beating 79-year-old Isidore Ellin to death at Ellin's Middlebury home back in 2015.
Ellin was found in a pool of blood in his own driveway, according to police.
It all started in the parking lot of the Cherry Valley Marketplace plaza in Waterbury, police said.
There, Ellin had a run-in with Brockett, whom police said is a convicted felon.
Brockett would later tell officers that they had an argument over money.
Hours later, Ellin was found beaten to death.
Surveillance video allowed officers to track Brockett down.
Brockett admitted to taking part in the fight, police said.
He was sentenced in Waterbury Superior Court on Thursday.
Copyright 2017 WFSB (Meredith Corporation). All rights reserved.