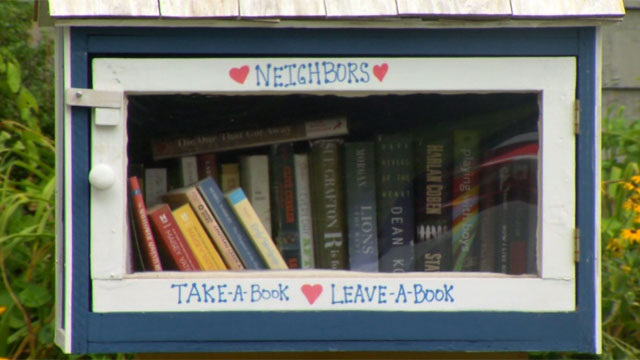 Police are investigated a suspected arson at the  "free book library" in West Hartford on Wednesday night. (WFSB)
WEST HARTFORD, CT (WFSB) -
Police are searching for the people responsible for setting some books on fire in West Hartford on Wednesday night.
The fire was reported at 108 Whitman Ave. around 6:40 p.m. Upon arrival, there was fire and mud damage to the "free book library" at that location.
Police said "a small portion of the book was damaged" and "mud was also found on said book," which was inside the free library.
The caller told police that kids were seen near the library the night before.
Police said the fire at the "free book library" does "not appear to be related to the other arson incidents."
Anyone with any information about the suspected arson is asked to call the West Hartford Police Department at 860-523-5203.
Copyright 2017 WFSB (Meredith Corporation). All rights reserved.