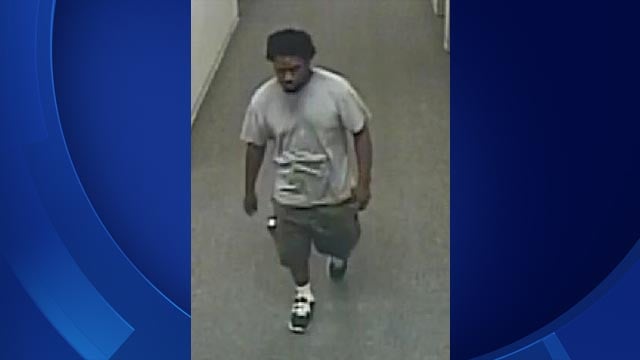 Bridgeport police are looking for this man accused of stealing from Housatonic Community College (Bridgeport PD)
BRIDGEPORT, CT (WFSB) -
Police in Bridgeport are looking for a man who stole items from Housatonic Community College this week.
The larceny happened around 6:45 a.m. on Tuesday, and a black iPad, a black Galaxy S6 phone and a black iPhone 5 were stolen.
The suspect is a man who is between 5 feet 5 inches and 5 feet 8 inches tall, 150-180 pounds and was wearing a gray t-shirt, green cargo shorts, and black sneakers.
Police said the suspect was seen leaving the college around 6:50 a.m., heading northwest on Lafayette Blvd. towards State Street and then heading toward Broad Street.
Anyone with information should contact police at 203-696-2500.
Copyright 2017 WFSB (Meredith Corporation). All rights reserved.