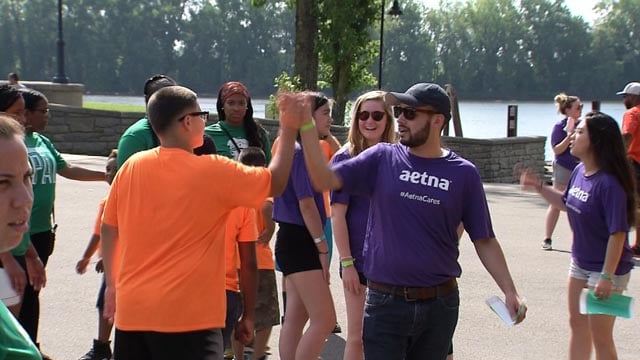 Children in Hartford spend the day learning what it takes to be a police officer (WFSB)
HARTFORD, CT (WFSB) -
The goal in Hartford on Friday was fostering relationships between Hartford police officers and the kids they serve and protect.
More than 100 Hartford children got the chance on Friday at Riverside Park to see what it's like to be a police officer.
Aetna partnered with the Hartford Police Athletic League, city officers, and other departments to put on a field day.
"The greater Hartford community is important to Aetna," said Brenda Pabon, of Aetna.
This is the fourth year the event was held, and it keeps growing.
"We are here to go on the police boat and I'm looking forward to playing basketball," said Marcus Vega.
"I'm looking forward to going on the boat," said Omari Laing.
They even got to investigate a crime scene.
"We are humanizing the police and the community as well. It's a partnership it's a great gathering of different resources," said Hartford Police Lt. Martin Cunningham.
Copyright 2017 WFSB (Meredith Corporation). All rights reserved.