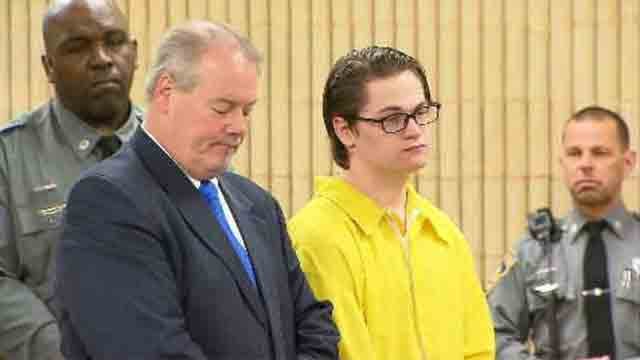 Christopher Plaskon. (WFSB file photo)
MILFORD, CT (WFSB/AP) -
A teenager accused of stabbing a classmate to death plans to have a psychiatrist testify he was mentally ill, if a civil case goes to trial.
The Associated Press reports that Christopher Plaskon, now 20, says he "couldn't control himself."
He plans to have the psychiatrist testify if the civil case goes to trial.
Plaskon's lawyer filed a court document this month that said psychiatrist Peter Ash would testify about Plaskon's mental illness, which wasn't disclosed, the AP reports.
Plaskon is accused of fatally stabbing 16-year-old Maren Sanchez in 2014 at Jonathan Law High School in Milford. She reportedly rejected his prom invitation.
The 20-year-old pleaded no contest to murder and was sentenced to 25 years in prison.
Sanchez's mother has filed a wrongful death lawsuit against Plaskon, his parents, and the city of Milford.
Copyright 2017 WFSB (Meredith Corporation). All rights reserved.