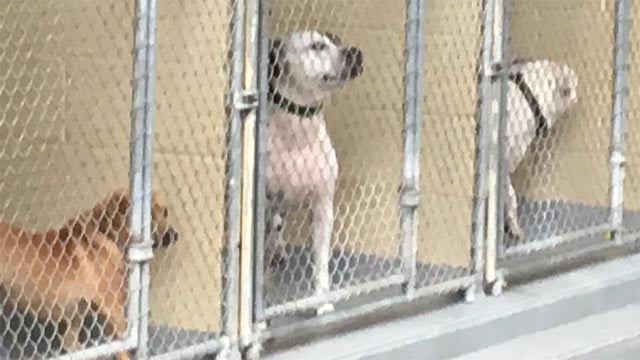 Many animals are in need of adoption in Middlebury (WFSB)
MIDDLEBURY, CT (WFSB) -
The owner of an animal rescue facility in Middlebury is desperate for the public's help.
She says people need to adopt her animals or she will be forced to shut down.
The owner of Brass City Rescue Alliance said many of the animals are big dogs and older dogs and cats.
The amount of time the animals have been at her rescue, combined with the costs of running the facility, and keeping the animals fed and receiving medical care, are going to put her out of business.
"We're hoping to get all of our long timers that have been sitting here for 6 months to two years adopted," said Jennifer Humphrey, of Brass City Rescue Alliance.
Many are not only older, but they are pit bulls, shepherds, and Rottweilers as well as older cats. Not the most popular and because of that, they sit.
They have 16 dogs and 30 cats. The dogs are not in foster homes because many need to be in homes where they would be the only pet because they might not necessarily get along with other pets.
They are going to be holding an adoption event on Aug. 5 at Pet Valu in Bristol from 11-3. For more information, click here.
Copyright 2017 WFSB (Meredith Corporation). All rights reserved.