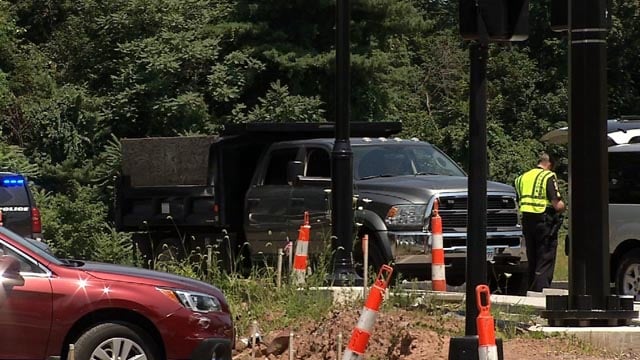 An officer was hit by a truck at a construction zone on Monday morning (WFSB)
FARMINGTON, CT (WFSB) -
A police officer was hit by a truck while directing traffic in a construction zone in Farmington on Monday morning.
It happened on Route 4 near the High Street intersection around 11:30 a.m.
Police said the Farmington Police officer was rushed to a local hospital with non-life threatening injuries.
The driver of the truck was cited for striking an officer while directing traffic. Officials from the Department of Motor Vehicles are inspecting the truck.
The cause of the crash is under investigation by the Farmington Police Department.
Copyright 2017 WFSB (Meredith Corporation). All rights reserved.