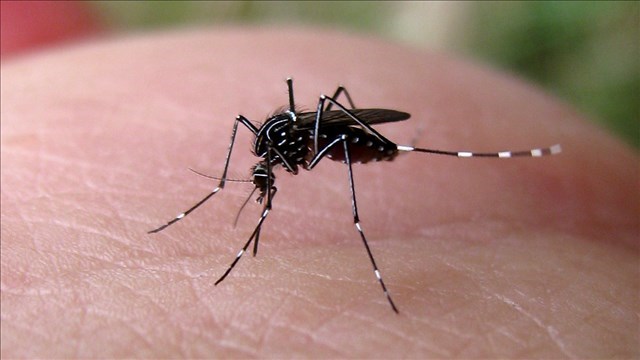 State officials have reported that Mosquitoes in Stamford have tested positive for West Nile virus. (MGN)
STAMFORD, CT (WFSB) -
Mosquitoes found in Stamford have tested positive for West Nile virus.
The Mosquitoes trapped at the Interval and Gaxton Road collection site on July 20 tested positive, according to officials with the State Mosquito Management.
In response, State Mosquito Management officials said they started "larvaciding the catch basins in that area to control the mosquito population" in June and continued that procedure on Monday. There will be another larvaciding session in September.
There have been no human cases of the West Nile virus in Stamford.
Residents are being warned to use "an approved mosquito repellant and wear long sleeves as well as long pants," especially at dawn and dusk. People are advised to "ensure that window screens and door screens are intact." Anyone who sees "standing water or nuisance mosquito populations" should report it to the proper authorities.
Homeowners and businesses are also being reminded to do the following:
Remove standing water
Discarded cans and bottles
Cut back the grass, bushes and shrubbery on their properties
State Mosquito Management officials said peak mosquito season is July 1 to October 31.
Signs of West Nile virus are the following:
unexplained encephalitis
viral meningitis
acute flaccid paralysis
We will bring you updates on-air and online.
Copyright 2017 WFSB (Meredith Corporation). All rights reserved