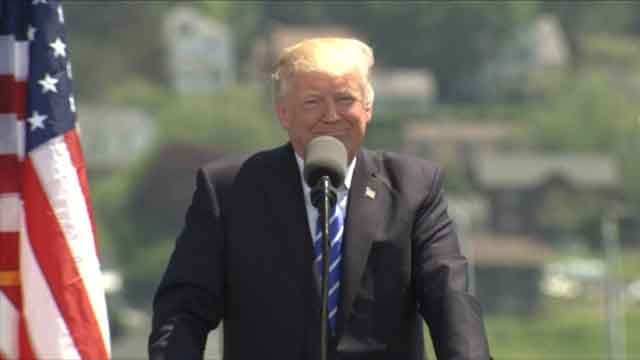 QU Poll shows President Trump's approval rating at 33 percent. (WFSB file photo)
HAMDEN, CT (WFSB) -
A new poll shows that the president's approval rating has hit a new low.
In a poll, which was conducted by Quinnipiac University and released on Wednesday, 61 percent of American voters disapprove of the job being done by President Donald Trump.
Wednesday's results are down from 55 percent in a June 29 poll. QU said these results are "president Trump's lowest approval and highest disapproval number since he was inaugurated."
"It's hard to pick what is the most alarming number in the troubling trail of new lows for President Donald Trump," Tim Malloy, assistant director of the Quinnipiac University Poll, said in a release on Wednesday. Profound embarrassment over his performance in office and deepening concern over his level-headedness have to raise the biggest red flags. The daily drip, drip of missteps and firings and discord are generating a tidal wave of bad polling numbers."
To see the full results, click here.
Stay updated with Eyewitness News as more information becomes available.
Copyright 2017 WFSB (Meredith Corporation). All rights reserved.