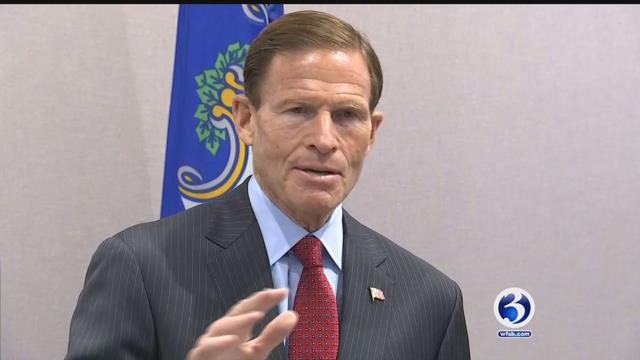 U.S. Sen. Richard Blumenthal to speak with Connecticut seniors about elder abuse bill on Friday. (WFSB file)
MERIDEN, CT (WFSB) -
U.S. Sen. Richard Blumenthal celebrated a win in the Senate in a move to combat elder abuse.
Blumenthal's bipartisan Elder Abuse Prevention and Prosecution Act cleared the Senate this week.
The bill was called "one of the most comprehensive and meaningful bills ever developed to address the rapidly increasing problem of elder financial abuse in America," Blumenthal's office said.
The bill was named after Connecticut World War II veteran Robert Matava, who was a victim of financial exploitation.
"Our bipartisan legislation will help prevent the utterly unconscionable scourge of elder abuse and hold its shameful perpetrators accountable. Far too many seniors in our country are abused or exploited by the very people who are supposed to care for them. This issue hit home in Connecticut with the tragic case of Purple Heart recipient Robert Matava. A national hero, he deserved the best care during his golden years. Instead, he was defrauded and left penniless by those he trusted most. Abuse of our country's elders is too often overlooked, and we must do everything in our power to ensure their financial security and physical safety," Blumenthal said in a statement earlier this week.
On Friday morning, Blumenthal spoke with seniors in Meriden at the Max E. Muravnick Center about ways they can benefit from the bill.
Copyright 2017 WFSB (Meredith Corporation). All rights reserved.