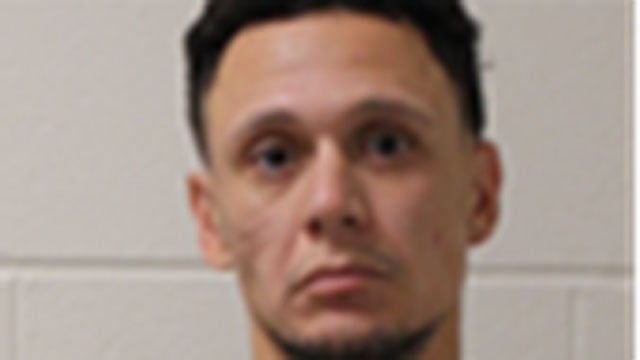 Janssen Padilla, 36, of East Haven, was charged with Larceny 4th Degree, Assault on a Police Officer and Engaging Police in Pursuit, among other charges. (Branford Police)
BRANFORD, CT (WFSB) -
Branford police said Friday a man was charged with hitting a police vehicle after an attempted theft earlier this month.
On July 5, Janssen Padilla, 36, of East Haven, struck a police vehicle who had attempted to stop him for attempting to steal a tire, according to police.
The vehicle, a gray Jeep Cherokee, was then pursued by police for several miles, but officials eventually lost sight of it.
Police said East Haven officers stopped the vehicle the next day and identified it as the suspected car due to damage that was consistent with the crash.
Authorities charged Padilla with Larceny 4th Degree, Assault on a Police Officer, Interfering with an Officer, Engaging Police in Pursuit, Evading Responsibility, Reckless Driving, Operating with a Suspended License, and Criminal Mischief 3rd Degree.
He was arraigned Friday in New Haven Superior Court.
Copyright 2017 WFSB (Meredith Corporation). All rights reserved.