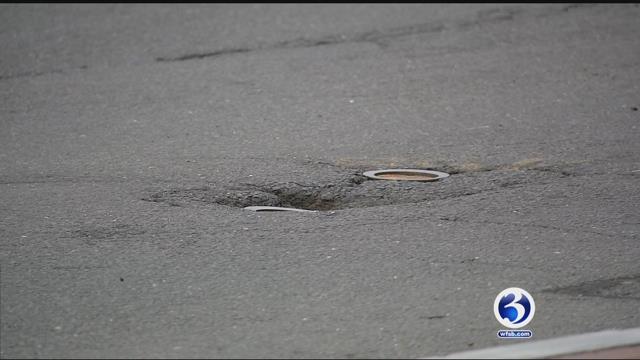 Road repairs to begin in New Britain on Tuesday. (WFSB)
NEW BRITAIN, CT (WFSB) -
The milling and paving of several streets around New Britain will begin on Tuesday morning.
The work was scheduled to start on Monday, but the rain pushed back public works crews by a day.
The $2.1 million project will repair 45 city streets. City officials said priority will be given to roads that are in the poorest condition.
Drivers told Eyewitness News the work is desperately needed.
"If it's going to be fixed properly, let's do it," Antoinette Cross, Drives Through New Britain Weekly said. "If they're allocating for this amount of money, let's use what they're asking for, not just take it and do a quick patch job."
A majority of the roadwork will be done between seven a-m and five in the evening, Monday through Friday. The project is expected to take about two months.
For the list of roads impacted, click here.
Copyright 2017 WFSB (Meredith Corporation). All rights reserved.