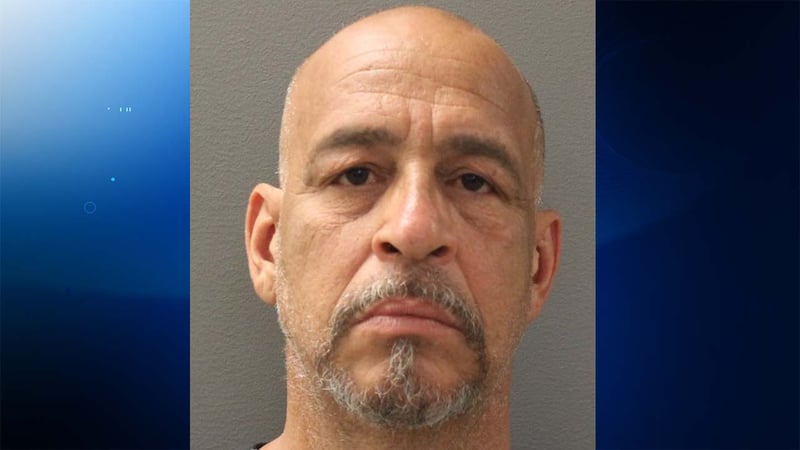 MIchael Cancel was arrested after police said he drove over his girlfriend's leg with his pickup truck in Hamden. (Hamden Police Department)
HAMDEN, CT (WFSB) -
A 51-year-old man was arrested after police said he drove over his girlfriend's leg with his pickup truck in Hamden on Sunday evening.
Hamden resident Michael Cancel was charged with first-degree assault, first-degree reckless endangerment, disorderly conduct as well as two counts of risk of injury to a minor.
The arrest of Cancel comes after a report of an assault of a motor on Costanzo Court around 4:30 p.m.
During their investigation, police learned that Cancel had gotten into a verbal disagreement with his girlfriend. Police said Cancel pushed his girlfriend, slapped her 11-year-old son in the face and pushed her son's 12-year-old friend.
A short time later, Cancel got into his Dodge Ram and drove over the lawn at a "high rate of speed," police said. Police said Cancel hit his girlfriend with the truck and drove over her leg.
The girlfriend was rushed to Yale-New Haven Hospital for treatment.
After hitting his girlfriend, Cancel was involved in a motor vehicle crash in West Haven. At that time, police took Cancel into custody.
Cancel is being held on a $50,000 bond. He is expected to be arraigned in Meriden Superior Court on Monday.
Copyright 2017 WFSB (Meredith Corporation). All rights reserved.