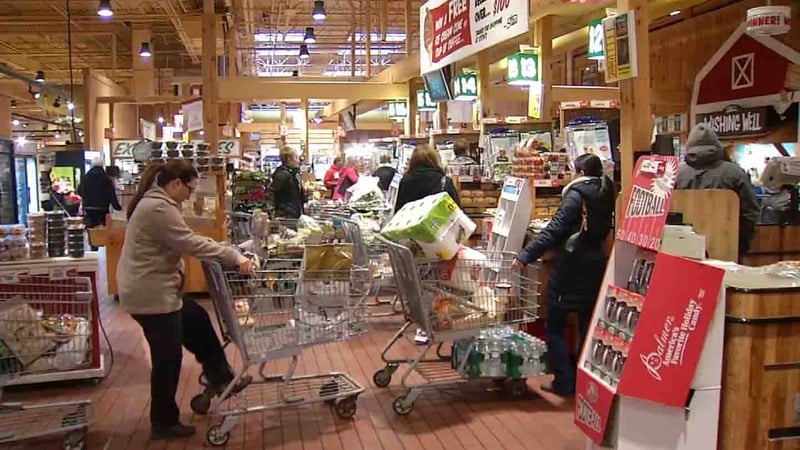 Stew Leonard's pulls imitation crab meat off the shelves after metal shards in one product. (WFSB file photo)
DANBURY, CT (WFSB) -
Stew Leonard's pulled all imitation crab meat from its shelves this weekend after a customer found metal shards in one of the products.
A customer reported to the customer department of Stew Leonard's on Sunday that they found shards of metal in their package of imitation crab meat that they had bought from the Danbury location.
The company said they "immediately pulled all of the imitation crab meat from the shelves and checked these packages for the metal as well as for any other foreign objects."
Stew Leonard's said in a statement that nothing was found in the other packages and this "appears to be an isolated incident."
Following the discovery, Stew Leonard's worked with the outside supplier of the imitation crab meat "to determine how the product was contaminated as all of their product goes through a detailed inspection process." According to Stew Leonard's, the outside supplier checked 60 cases of the imitation crab meat and "nothing was found" in any of those products.
"The health and safety of our shoppers remains our top priority," Stew Leonard's said in a statement on Monday.
Stew Leonard's said any of its customers that purchased imitation crab meat or Stew Leonard's seafood salad with a sell by date of August 12, 2017 was "encouraged to return the product for a full refund."
Copyright 2017 WFSB (Meredith Corporation). All rights reserved.