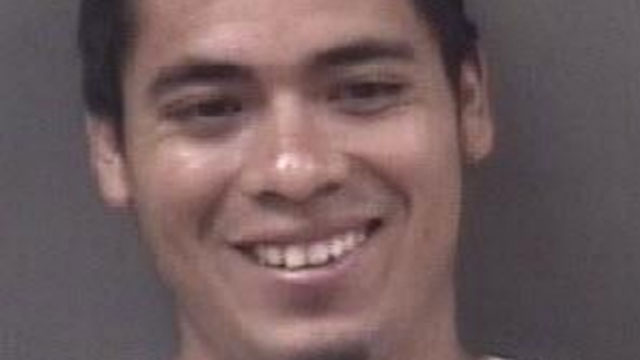 Jose Sahagun was arrested after police said he grabbed a woman's buttocks and bumped intentionally into them at the Connecticut Post Mall in Milford on Saturday evening. (Milford Police Department)
MILFORD, CT (WFSB) -
A 26-year-old man was arrested after police said he grabbed a woman's buttocks and bumped intentionally into them at the Connecticut Post Mall in Milford on Saturday evening.
New Haven resident Jose Luis Sahagun was charged with fourth-degree sexual assault and risk of injury.
The arrest of Sahagun comes after officers were called to the mall, which is located at 201 Boston Post Rd., around 5:30 p.m.
An unidentified woman told police that she was shopping at the mall with her six-year-old when Sahagun bumped into her. She told police that "there was no reason for the man to bump her, but didn't pay the interaction much attention."
A short time later, the woman told police Sahagun "once again bumped into the female, this time more forceful and grabbed her buttocks." The woman looked at the man and she told police that she "believed the man purposefully bumped into her with his penis."
The woman continued to watch the man as he walked throughout the mall. She told police that she "began observing him interact with other unknowing females in the same manner."
The security at the Connecticut Post Mall was called, who watched Sahagun and his interactions.
Sahagun was arraigned at Milford Superior Court on Monday. He has not entered a plea and his case was continued until Aug. 29. He was released from police custody on Monday.
Copyright 2017 WFSB (Meredith Corporation). All rights reserved.