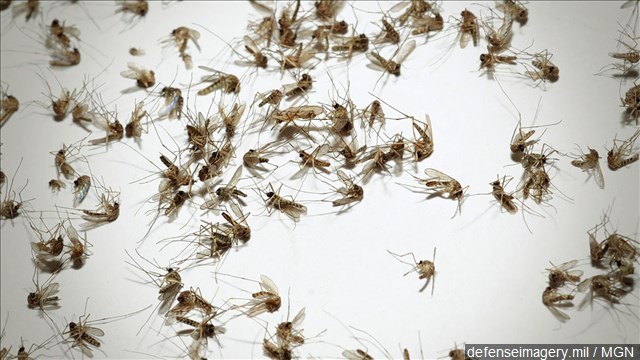 (MGN Online)
GLASTONBURY, CT (WFSB) -
Residents in Glastonbury were notified on Wednesday that mosquitoes in town have tested positive for West Nile Virus.
The Glastonbury Health Department said mosquitoes that were trapped on Aug. 2 tested positive.
Several towns in the state have reported having mosquitoes that tested positive for West Nile Virus, including West Haven, Greenwich, Stamford, Stratford, South Windsor and Westport.
The Connecticut Agricultural Experiment Station has posted tips to reduce the risk of being bitten by mosquitoes:
Minimize time spent outdoors between dusk and dawn when mosquitoes are most active.
Be sure door and window screens are tight-fitting and in good repair.
Wear shoes, socks, long pants, and a long-sleeved shirt when outdoors for long periods of time, or when mosquitoes are more active. Clothing should be light-colored and made of tightly woven materials that keep mosquitoes away from the skin.
Use mosquito netting when sleeping outdoors or in an unscreened structure and to protect small babies when outdoors.
Consider the use of mosquito repellent, according to directions, when it is necessary to be outdoors.
More information about West Nile Virus and how to protect yourself can be found here, or by calling the Glastonbury Health Department at 860-652-7534.
Copyright 2017 WFSB (Meredith Corporation). All rights reserved.