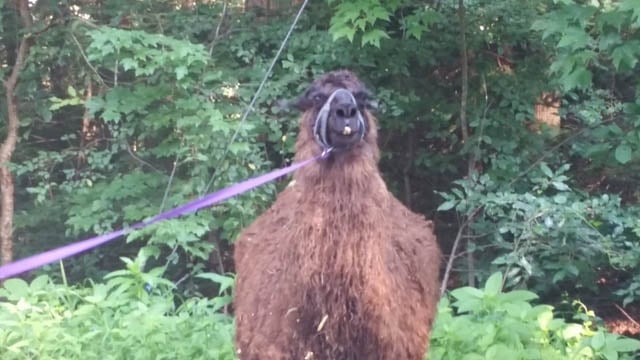 A llama is on the loose in Granby, according to police. (@GranbyCTPolice)
GRANBY, CT (WFSB) -
Police in Granby have located the person who owns a llama that was on the loose on Thursday.
The llama was seen roaming in the Notch Road area around 8:30 a.m., according to police.
Police posted a photo of the llama to their Twitter account on Thursday morning.
The llama was checked out by a local veterinarian, police said.
The llama was "fostered" by a Granby resident "with expertise in the species" until the owner of the animal was located on Thursday afternoon.
Anyone with information is asked to contact the Granby Police Department at 860-844-5335.
Copyright 2017 WFSB (Meredith Corporation). All rights reserved.