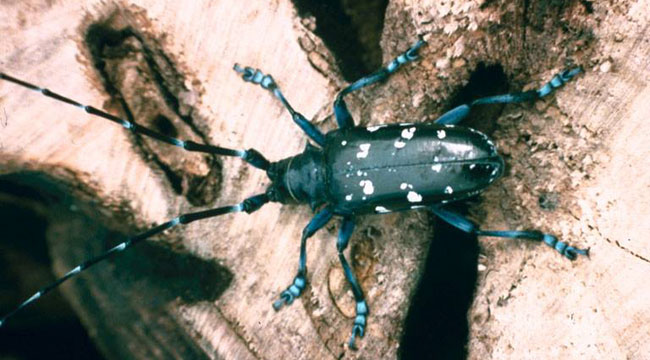 DEEP officials are warning about the Asian long-horned beetles. (DEEP)
HARTFORD, CT (WFSB) -
State environmental officials are warning Connecticut residents to be on the lookout for the Asian longhorned beetle.
The Asian long-horned beetles, which were described as "large, destructive, wood-boring beetles," are known to be most active during the month of August, according to the Connecticut Department of Energy & Environmental Protection.
There are infestations of Asian long-horned beetles currently in Long Island and Worcester, MA. DEEP officials said the "best defense" against the widespread infestation of insects is "early detection."
DEEP officials are hoping "early detection" will protect Connecticut's trees and forests.
Anyone who sees the Asian long-horned beetles is asked to report any sightings to the Deputy State Entomologist at 203-974-8474. People have been advised to email their pictures of insects to CAES.StateEntomologist@ct.gov.
To learn more about Asian long-horned beetles, click here or watch a short video by clicking here.
Copyright 2017 WFSB (Meredith Corporation). All rights reserved.