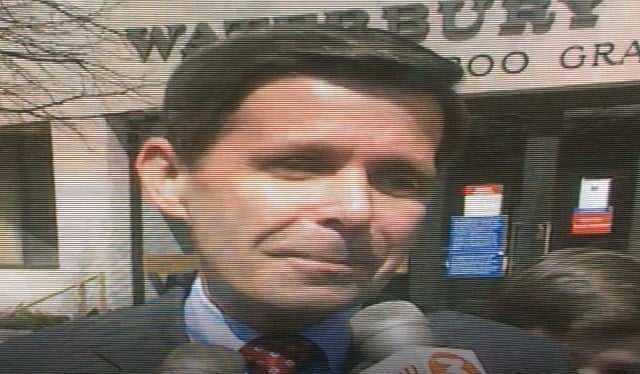 Former Waterbury Mayor Mike Bergin gives an interview for Channel 3 in 1991. (WFSB)
WATERBURY, CT (WFSB) -
The City of Waterbury is in mourning after former Democratic Mayor Mike Bergin passed away at age 74.
Bergin served the city for 14 years, the longest serving Mayor in Waterbury.
According to his obituary, Bergin passed away on Thursday, August 10th after battling an illness at St. Mary's Hospital.
Bergin's wake is slated for Tuesday and Wednesday evening on the Waterbury Green, with a funeral scheduled on Thursday, August 17th, in the Basilica of the Immaculate Conception.
Copyright 2017 WFSB (Meredith Corporation). All rights reserved.