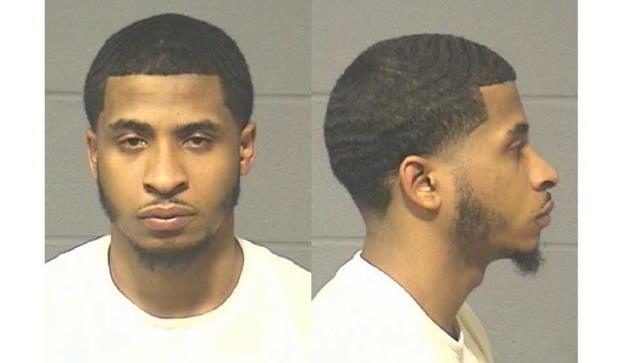 Hartford police said William Coleman, 27, of Hartford was charged with the murder of Victor Millan. (Hartford Police)
HARTFORD, CT (WFSB) -
Hartford police said they have made an arrest in a fatal shooting that occurred last month.
Police said Victor Millan, 25, of Hartford was shot and killed on Wadsworth Street on July 4.
He was pronounced dead at the scene, according to officials.
Police said through surveillance video and witness interviews they were able to identify William Coleman, 27, of Hartford, as their suspect.
He was arrested on August 11 at his home around 1 p.m. and taken into custody without incident.
He is currently being held on $1,500,000 bond until his arraignment on Monday.
Coleman was charged with murder, conspiracy murder, criminal possession of a firearm, criminal use of a firearm, unlawful discharge of a firearm and reckless endangerment.
Officials said the investigation is still active and anyone with information should contact police.
Copyright 2017 WFSB (Meredith Corporation). All rights reserved.