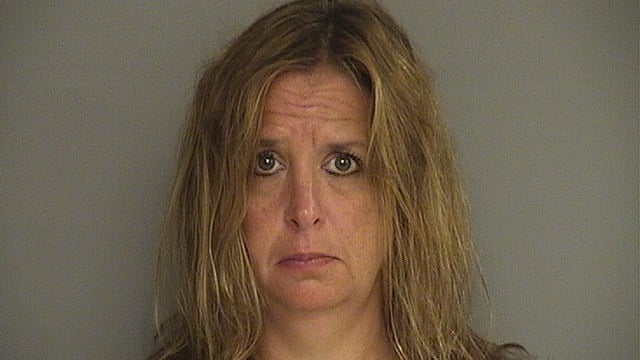 Wendy Stocking faces 41 counts of second-degree forgery and was arrested by Middletown police. (Middletown police)
MIDDLETOWN, CT (WFSB) -
A woman turned herself into Middletown police on Monday after a warrant charged her with embezzling from an electric company.
Wendy Stocking, 43, of Wallingford, was charged with first-degree larceny and 41 counts of second-degree forgery, according to police.
According to court documents, Stocking embezzled more than $178,000 from Giuffrida Electric Company out of Middletown.
The warrant stated that Stocking was a secretary at the time and did bookkeeping for the company for 14 years.
The suspected embezzlement was reported to Middletown police last month. According to the warrant, a company owner noticed a discrepancy on a financial statement from June. Several checks were apparently written to Stocking.
An accountant figured out that Stocking had been writing herself checks for more than a year, the warrant said.
The documents said attorney Pat Hughes is representing her and said "Wendy is sorry for what happened, and Wendy wants to pay back the stolen money."
Stocking was held on a $150,000 bond.
Copyright 2017 WFSB (Meredith Corporation). All rights reserved.