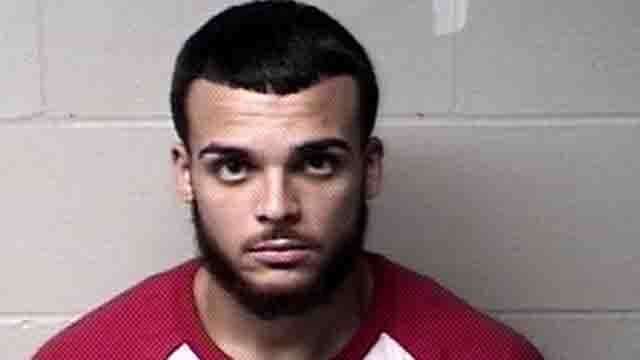 Ulyses Alvarez (CT State Police)
LITCHFIELD, CT (WFSB) -
A Waterbury man, who is a staff member of a residential treatment program for young girls, is facing sex assault charges.
Police arrested 24-year-old Ulyses Alvarez on Tuesday following a several month-long investigation.
In April, state troopers were called to Touchstone Residential Treatment Program Facility in Litchfield for a complaint that a 15-year-old female was allegedly sexually abused by a staff member.
Police said "Touchstone is a staff secure residential treatment program serving girls between the ages of 12 and 18 who are committed to the Department of Children and Families."
Alvarez was arrested on Tuesday and charged with fourth-degree sexual assault, risk of injury to a minor, promoting a minor in an obscene performance, and third-degree possession of child pornography.
He is expected to appear in court on Aug. 29.
It is unclear what his employment status is at this time.
Copyright 2017 WFSB (Meredith Corporation). All rights reserved.