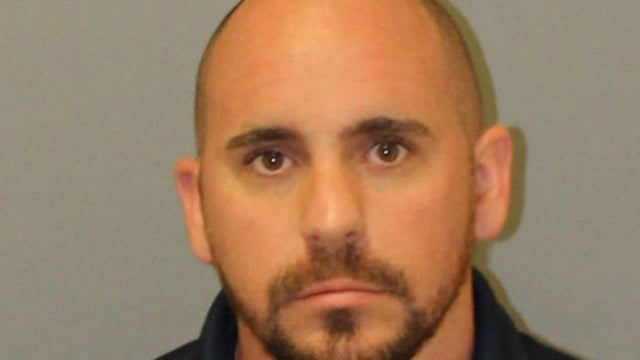 Robert LaPorta was arrested for showing a handgun during an apparent case of road rage according to state police. (State police)
WALLINGFORD, CT (WFSB) -
State police said they arrested a man for displaying a handgun during a case of road rage.
Robert Laporta, 33, of Hamden, told troopers that another vehicle had changed lanes and cut him off near exit 13 on Interstate 91 south in Wallingford.
Troopers said it happened on Tuesday just after 5:30 p.m.
Laporta said when he changed lanes into the center lane, the other vehicle did the same, which caused him to swerve and almost lose control of his vehicle.
He said he then waited for him to catch up and that's when he showed his gun.
Laporta was charged with second-degree breach of peace and second-degree threatening.
Copyright 2017 WFSB (Meredith Corporation). All rights reserved.