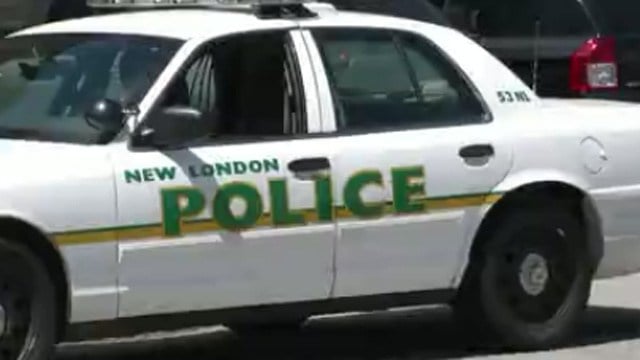 (WFSB file photo)
NEW LONDON, CT (WFSB) -
A woman was injured on Wednesday in New London when someone stole her truck as she was loading a table into it.
It happened outside the HomeGoods on North Frontage Road in New London around 4 p.m.
The suspect was identified as 28-year-old Christian Guzman. Police said he was arrested in New York.
New London police said they had previous contact with Guzman last month when he was looking for a homeless shelter pass.
He was believed to have been involved in a crash with a Westchester County Department of Public Safety vehicle at the time of his apprehension.
New London police said the woman at HomeGoods was loading a table into her truck when Guzman got into the driver's seat and started to drive away.
The woman was dragged by the truck a short way and suffered injuries to her arm.
She was taken to the hospital.
Police described the suspect as a Hispanic male who was wearing a red shirt and jean shorts. The truck was a while 2014 Ford F350 pickup truck with the license plate 7741CP.
Charges are still pending and the investigation remains active, police said.
Anyone with any more information should contact New London Police.
Copyright 2017 WFSB (Meredith Corporation). All rights reserved.