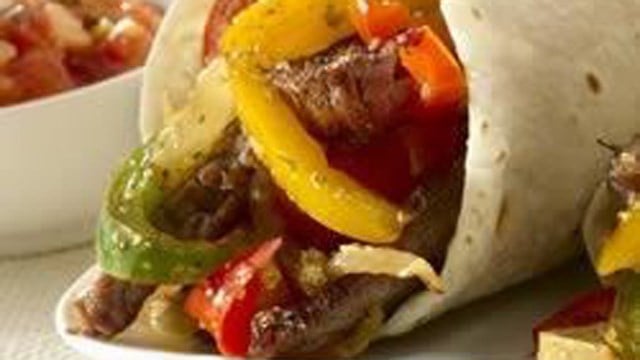 (AllRecipes.com)
(WFSB) -
Need a spicy start to the weekend?
Friday is National Fajita Day, according to NationalDayCalendar.com.
Fajitas were originally made from throwaway cuts of beef by Mexican vaqueros in southwest Texas. It's become a staple down south and has been that way since the 1930s, according to the website.
The day itself was founded by the restaurant chain On The Border in 2016.
It is celebrating National Fajita Day with queso, fajitas and sopapillas for $9.99.
Chili's is also participating with $9.99 fajitas at a number of locations.
For a number of delicious recipes, check out AllRecipes.com.
Copyright 2017 WFSB (Meredith Corporation). All rights reserved.