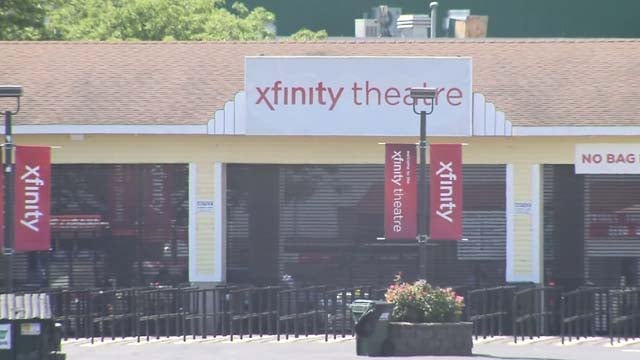 A large crowd is expected Friday night at the Florida Georgia Line concert (WFSB)
HARTFORD, CT (WFSB) -
It'll be a busy night in Hartford as a large crowd is expected for the Florida Georgia Line concert on Friday.
The concert is slated for 8 p.m. at the Xfinity Theatre in Hartford as part of the group's Smooth Tour.
"Florida Georgia Line is expected to have 24,000 plus people there and the yard goats are expected to have 7,000 people there," Hartford Police Deputy Chief Brian Foley said in an interview on Thursday.
This week, Hartford police said they will be cracking down on underage drinking.
This comes after more than 90 people were taken to hospitals by ambulance for severe intoxication at a Chance the Rapper concert at the theater in July.
Foley said police will have 90 officers on hand, along with a garbage truck to immediately dispose of any illegal booze. He added underage drinking in the parking lots surrounding the venue has been an issue in the past.
Police are also asking parents to warn their children about the risks and consequences of drinking.
Drivers can expect heavy traffic in Hartford around rush hour as well. For traffic updates in your area, click here.
Copyright 2017 WFSB (Meredith Corporation). All rights reserved.