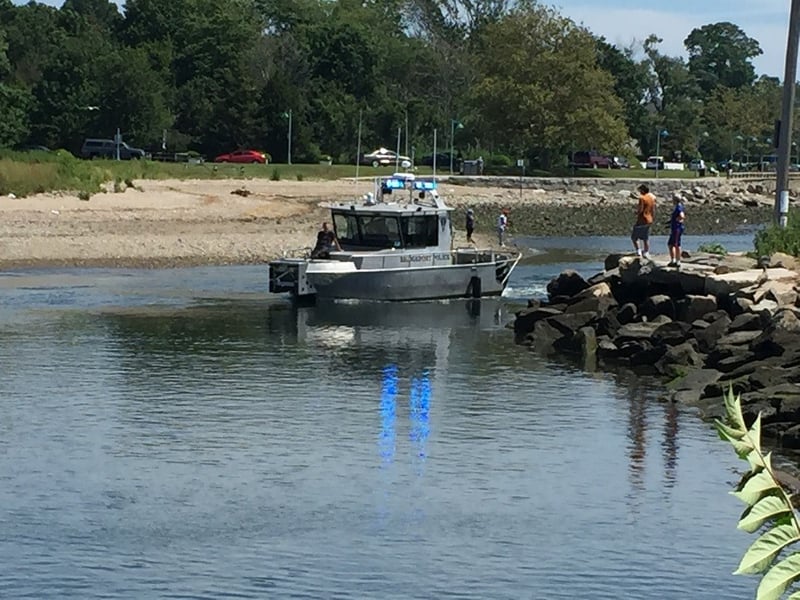 Crews search the water in the area of the Penfield Reef in Fairfield. (WFSB)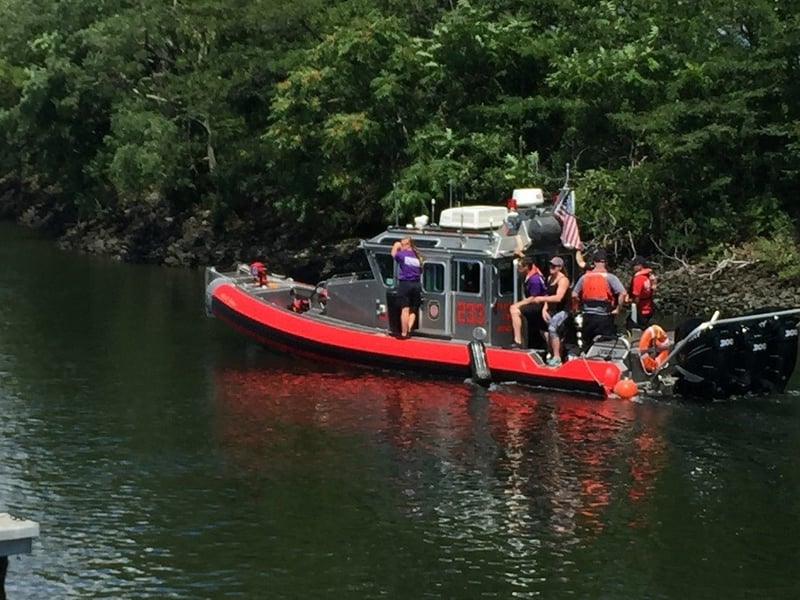 (WFSB)
FAIRFIELD, CT (WFSB) -
Fairfield Fire and Rescue officials have identified the bodies of 2 fishermen who went missing on Saturday morning on Penfield Reef in Fairfield, Fairfield Police Lieutenant James Perez said.
Fairfield police, firefighters and members of the Coast Guard Long Island Sound unit searched for 8 hours to locate two fisherman who went missing after the rapidly rising tide stranded them while out fishing.
Police have identified the men as 32-year-old Victor Alfonso Paulino and 41-year-old Jose Cruz Rojas, both of Yonkers, New York.
Officials said six people were fishing on the reef when the tide came up quickly trapping them all in the water. Three of the fishermen was quickly recovered pulled off the reef by a rescue boat, a fourth was pulled safely from the water a short time later.
The group was fishing on the reef at the South Benson Marina off Turney Road when the tide came in and trapped them.
Crews from the Milford, Norwalk, Bridgeport, Westport, and Stratford also aided in the search.
Nearby beaches remained open but the area of Penfield Reef and the marina were blocked off as crews continue their search and investigation.
Copyright 2017 WFSB (Meredith Corporation). All rights reserved.