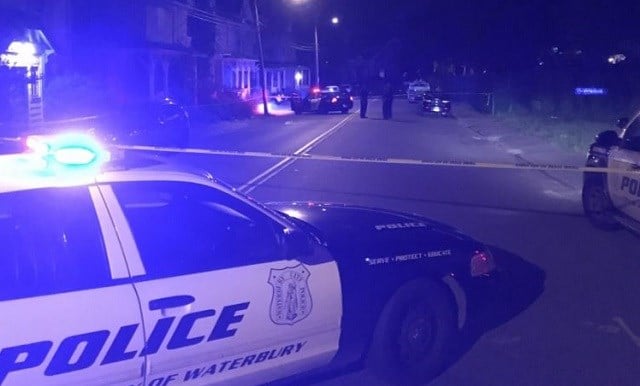 Waterbury Police are investigating a shooting at the corner of Pine Street and Hillside Avenue on Saturday evening. (WFSB)
WATERBURY, CT (WFSB) -
Waterbury police are investigating a shooting in which one man was taken to the hospital on Saturday.
Police responded to a call in which a 43-year-old Hispanic man was shot in the stomach and in the groin, lying in the road at the corner of Pine Street and Hillside Avenue at 10:25 p.m.
Eyewitness News spoke with a witness and nearby resident, Andre Diaz, "I just saw an MP (military personnel) that lives in the neighborhood help some guy out, and I'm actually glad he lives in the neighborhood because if something were to happen to me, he would help me out, you know."
He was taken to Waterbury Hospital, where police said he is in the OR. His condition was not immediately known.
Police said they have not yet arrested a suspect in connection to the shooting.
Refresh this page and watch Eyewitness News for updates as they become available.
Copyright 2017 WFSB (Meredith Corporation). All rights reserved.