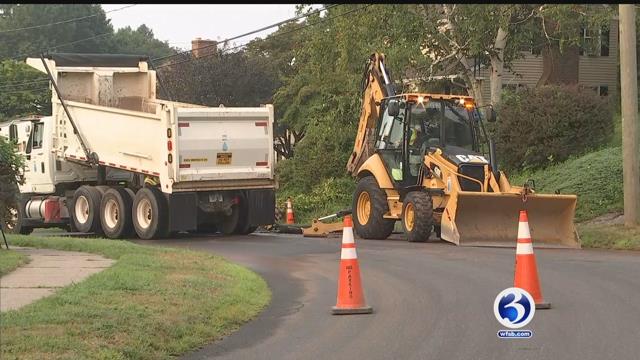 (WFSB)
WEST HARTFORD, CT (WFSB) -
Metropolitan District Commission has made repairs after a water main broke early Tuesday morning on Crosshill Road.
According to MDC officials, the break occurred shortly before 4 a.m. and was discovered my West Hartford police officers in the area.
The 6-inch main was installed in 1940 and was shut down while repairs were made.
Service was restored just before 9:45 a.m.
The break affected 17 homes in the area.
MDC officials estimated that the water would be back on between 9 a.m. and 11 a.m.
They said anyone who notices a period of discoloration or aeration to the water should just run the water in their tub until it turns clear.
Copyright 2017 WFSB (Meredith Corporation). All rights reserved.