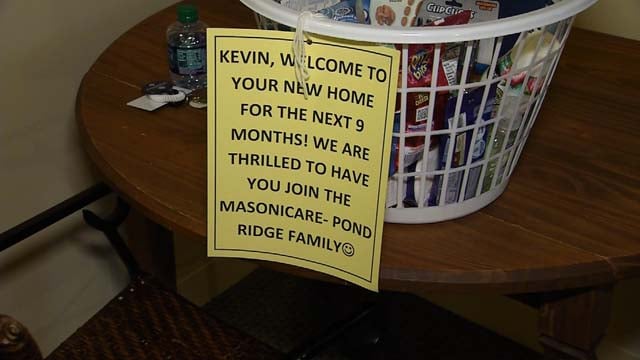 Two students will be moving into Masonicare for the year (WFSB)
HAMDEN, CT (WFSB) -
A senior living community in Wallingford welcomed two new residents on Tuesday -- two Quinnipiac University students.
Rising junior Sarah Cullen and graduate student Kevin Currie will live at the facility for the year as part of the "Students-in-Residence" program.
In its second year, the program is a collaboration between Masonicare and Quinnipiac University.
The students say they are thrilled about this unique opportunity. They said they are looking forward to getting to know their new neighbors and breaking down the stigma surrounding aging.
"I'm hoping to kind of break that down and show that the generations aren't that different, and we can learn from each other. I can teach them and they can teach me," Cullen said.
"I'm hoping for a give and take where we both learn from each other, and I think this whole inter-generational learning and the fact that age is just a number, I think is really what I want to take out of this," Currie said.
They both will also help out there, doing at least eight hours of service a week.
The program was the first of its kind in the country.
Copyright 2017 WFSB (Meredith Corporation). All rights reserved.