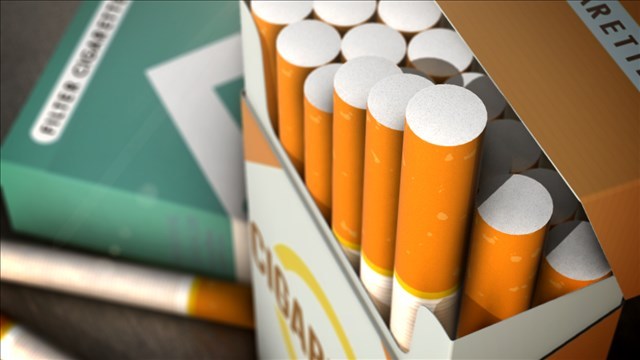 (MGN)
HARTFORD, CT (WFSB) -
Connecticut's senior senator said it's time to ban menthol cigarettes.
Sen. Richard Blumenthal said studies show that menthols frequently serve as a starter product for young people.
He cited the Food and Drug Administration's own assessment that they are associated with increased nicotine dependence in young smokers.
He said they also make it difficult to quit.
"As Senators committed to the FDA's mission to protect public health, we believe it is time for the FDA to act on the substantial scientific data and use the authority provided by the Tobacco Control Act to remove menthol cigarettes from the marketplace," wrote Blumenthal and other colleagues in the letter to FDA Commissioner Scott Gottlieb. "Continued delay on this issue will only further worsen this public health crisis, as a new generation of smokers are initiated and become addicted to menthol cigarettes."
Blumenthal said the tobacco industry also has a history of shamelessly targeting menthol cigarettes to African Americans. He said that's lead to significant health disparities in communities of color.
Blumenthal will be joined by a group of senators, including Sen. Ed Markey of Massachusetts, for a noon news conference on Thursday at the Legislative Office Building in Hartford.
Copyright 2017 WFSB (Meredith Corporation). All rights reserved.