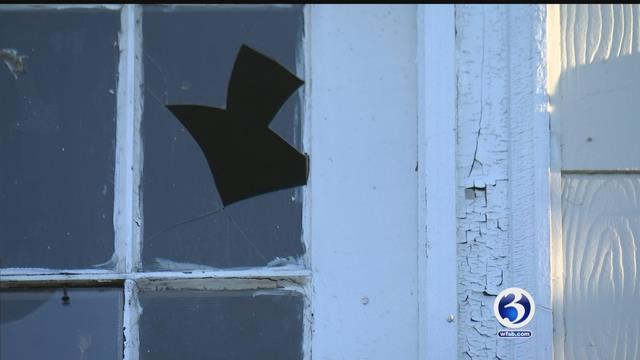 Blight continues to be one focal point of town hall meetings in Hartford. (WFSB file)
HARTFORD, CT (WFSB) -
A discussion about blight and quality of life issues will continue during a town hall meeting in Hartford on Thursday night.
Mayor Luke Bronin announced that the meeting is set for 6 p.m. at the Metzner Community Center on Franklin Avenue.
Back in June, Bronin and city leaders laid out a plan to combat blight across the city. His goal was to see public-private partnerships to rehab 100 properties per year.
He showcased some of the properties already transformed by a blight remediation team.
He said many residents asked about continuing the dialogue about Hartford's approach to blight, the process for remediation and quality of life issues in the city.
Bronin said on-site parking is available.
Copyright 2017 WFSB (Meredith Corporation). All rights reserved.