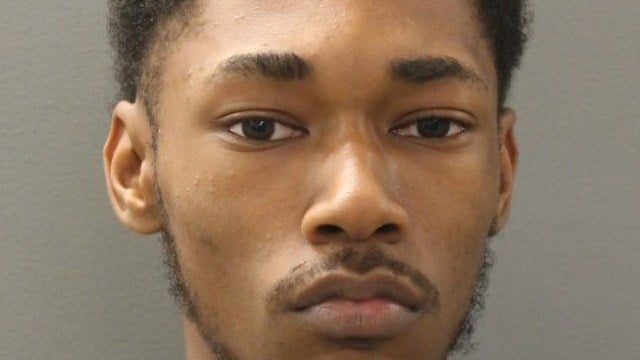 Malik Daniels and a juvenile were arrested for forcibly entering cars in Hamden. (Hamden police)
HAMDEN, CT (WFSB) -
Two people, including a juvenile, were arrested for forcing their way into several vehicles in Hamden.
According to police, 19-year-old Malik Daniels of New Haven and a 16-year-old boy were reportedly entering parked cars on Dawes Avenue on Thursday around 2:30 a.m.
An officer found two people walking on Clifford Street a short time later.
Investigators determined that they were the ones responsible for getting into at least three vehicles and taking a cellphone and money.
Daniels was charged with three counts of third-degree burglary, conspiracy to commit third-degree burglary and fifth-degree larceny.
He was held on a $1,000 bond and scheduled to appear in Meriden Superior Court on Sept. 7.
The 16-year-old, whom police did not identify because of his age, faces similar charges.
He is due in Juvenile Court in New Haven.
Copyright 2017 WFSB (Meredith Corporation). All rights reserved.