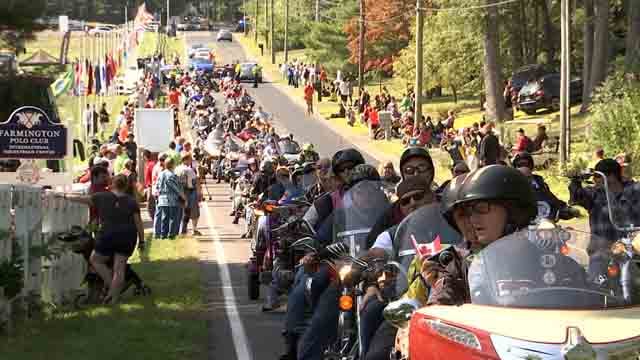 More than 1,000 motorcyclists hit the road this weekend (WFSB)
FARMINGTON, CT (WFSB) -
More than 1,000 motorcyclists hit the road this weekend for the 17th Annual Dream Ride Experience.
The Dream Ride Experience celebrates the achievements of Special Olympics athletes worldwide, and is its signature fundraiser.
Thousands of people traveled to Farmington Polo Club to be part of the unique event this weekend. The Dream Ride Experience was a 40-mile motorcycle ride throughout the state, as well as a car show.
"To have this event that raises so much awareness and so much money and is so much fun, the classic cars, the motorcycles and all the support of the community. It has just been a marvelous, marvelous experience," said Carol Millet, whose son is a Special Olympic athlete.
The event has raised over $6.2 million since its inception and continues to raise record numbers.
The experience featured various food vendors, live entertainment, a carnival, and a monster truck car crush.
For details and to register for the event, visit their website.
Copyright 2017 WFSB (Meredith Corporation). All rights reserved.