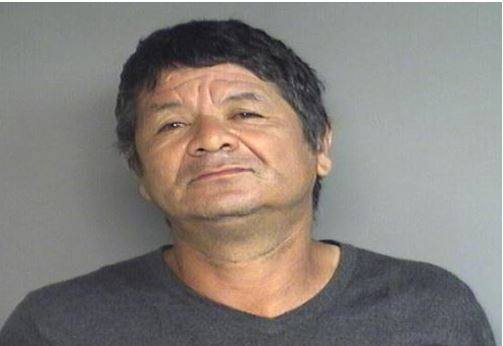 Pedro Catalan Veliz, 54, of Stamford, was arrested after he attempted to sexually assault a child on July 26. (Stamford Police)
STAMFORD, CT (WFSB) -
Stamford police arrested a man who was accused of attempting to assault a 6-year-old girl last month.
Pedro Catalan-Veliz, 54, of Stamford, was seen on July 26 with the child where a witness saw him hold the victim with his pants down.
This all happened during a family gathering where a family member detained Catalan-Veliz until Stamford police arrived on the scene.
Stamford police arrived on the scene at approximately 8:36 PM.
Catalan-Veliz was then taken into custody and charged with Risk of Injury to a Minor, Unlawful Restraint, and Criminal Attempt at Aggravated Sexual Assault of a Minor.
The girl was not physically injured in the incident.
Catalan-Veliz is being held on a $200,000 bond and scheduled to appear in court on Sept. 8.
Copyright 2017 WFSB (Meredith Corporation). All rights reserved.