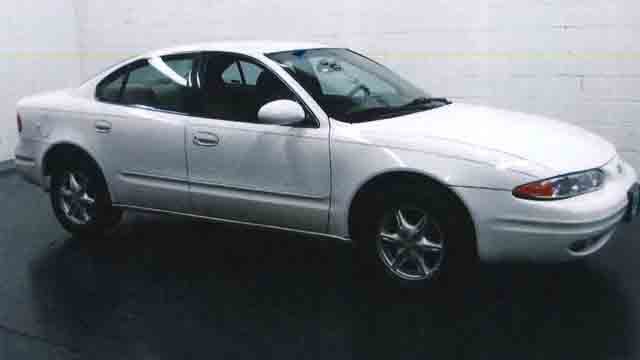 Police said this is the suspect make/model of the vehicle involved in this hit and run (CT State Police)
TOLLAND, CT (WFSB) -
Police are searching for a driver accused of hitting a bicyclist with a car on Sunday in Tolland.
The bicyclist was struck on Crystal Lake Road in the area of Webber Road around 2:30 p.m.
Police said the car that hit the bicyclist did not stop and continued to go south on Crystal Lake Road.
Surveillance footage from a nearby home captured the car, possibly a 1999-2000 white Oldsmobile Alero.
The suspected vehicle would have passenger side damage and would be missing a passenger side mirror.
Police said the bicyclist was taken to Hartford Hospital with injuries.
Anyone with information should contact police at (860)896-3200.
Copyright 2017 WFSB (Meredith Corporation). All rights reserved.