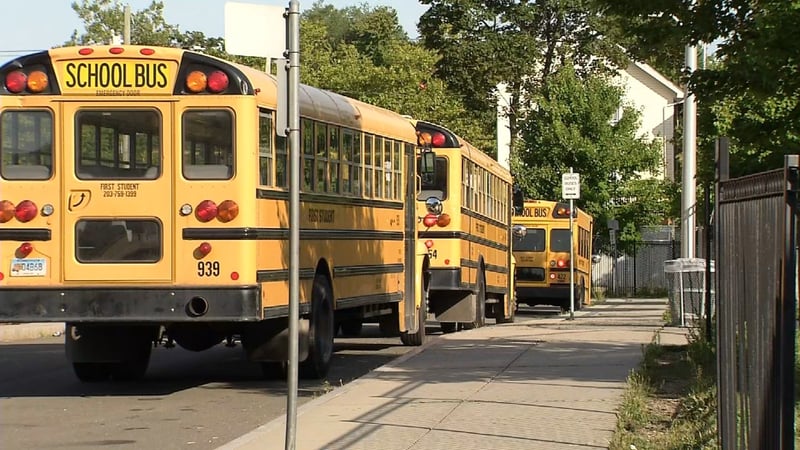 School buses lined up outside of the John C. Daniels School in New Haven. (WFSB)
NEW HAVEN, CT (WFSB) -
School districts New Britain, Meriden and New Haven were among those that welcomed back students for the start of another school year despite the state not yet passing a state budget.
A number of districts are facing a prospect of getting little-to-no funding for the fiscal year.
New Haven's mayor touched upon that fact during a news conference on Monday outside the the John C. Daniels School.
"New Haven was one of the districts that will get its grant if there's no budget," said Mayor Toni Harp. "But it's really import for the people of the state of Connecticut that a state budget be passed, so we're really calling for the legislature to work with the governor to make sure that a budget is passed before the end of September."
Lawmakers had said they did not expect a budget to be passed until a fall.
Harp said on the city side of the issue, New Haven is 53 percent tax-exempt so it's in dire need of the funding in other places.
Eyewitness News will have more on this story starting at 5 p.m.
Copyright 2017 WFSB (Meredith Corporation). All rights reserved.