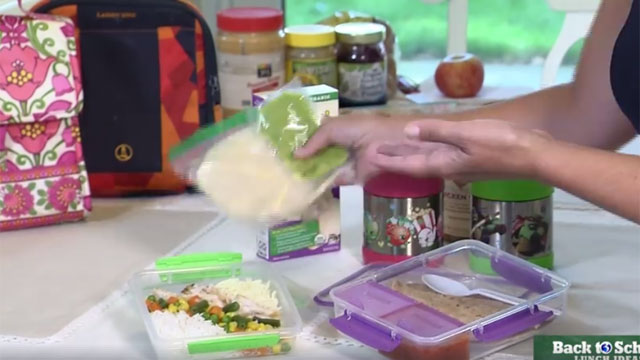 Channel 3 Anchor Melissa Cole shows us what to do with leftovers for kids' lunches. (WFSB)
HARTFORD, CT (WFSB) -
Channel 3 is showing how parents can use leftovers for lunch.
One of the ideas for use leftovers for lunch is using thermoses to keep food warm. The tip is to fill the thermos with hot water first, then dump out water and then add lunch to keep It warm.
Here are some ideas that are leftovers that could be served for lunch:
Easy Mac 'n' Cheese
Chicken soup – get your favorite brand, heat it up, put in thermos.
Leftovers: Make Your Own Tacos
Rice, Vegetables, chicken and cheese, pkgs corn tortillas, snack-size guacamole
Leftover Sauce: Make Your Own Pizza
Whole Wheat Flat Bread, sauce, shredded cheese
Copyright 2017 WFSB (Meredith Corporation). All rights reserved.