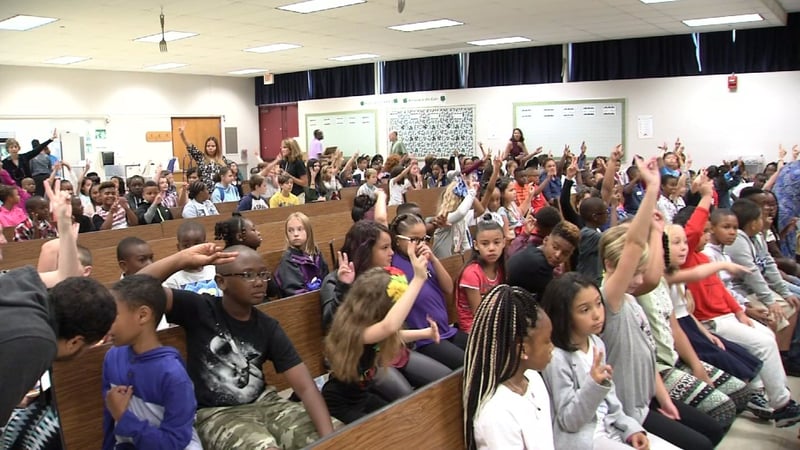 Students at the Clover Street School in Windsor were welcomed back to school on Tuesday morning. (WFSB)
WINDSOR, CT (WFSB) -
Tuesday was the first day of school for students in Windsor.
Third, fourth and fifth graders cheered as they arrived in the morning to the Clover Street School.
Principal Michelle Williams said she's in her 10th year.
She said she's excited to welcome her new students and continue to keep tabs on how the older ones are doing.
"I look for my students that are coming in now as third graders, but I also look at them when they're in middle school [and] when they're in high school," Williams said. "I still follow them, so it's exciting to be in a community like Windsor Public Schools because it's small enough so that we can follow our students."
The school held an assembly during which all of the teachers were introduced.
For more back to school stories, check out Channel 3's back to school section on WFSB.com here.
Copyright 2017 WFSB (Meredith Corporation). All rights reserved.